About Us
Founded in 2006 and headquartered in the island adjacent to The Pearl Qatar, United Readymix is a joint venture between Qatar's leading shareholding company – United Development Company QSC and Besix/Six Construct, the largest Belgian group specialized in the construction of buildings, infrastructure, environmental projects and roads.
As the major supplier for contractors at The Pearl Qatar, we operate our two state-of-the-art batching plants located in The Pearl Qatar and drive expansion for an additional batching plants in Industrial Area and Airport. These plants utilize over 80 mixer trucks to produce more than 130,000 cubic meters of concrete monthly. Other equipment supporting the plant includes static concrete pumps, placing booms and mobile pumps.
We Believe in Building a Better World.
And We Do It with Quality Concrete!
Our Vision
Our aim is to remain committed to our stakeholders, community and the environment by adopting ethical practices in construction, engineering and property development.
Our Mission
We believe in the power of one. We stand together as a team that focuses on achieving sustainable growth, delivering value, creating excellent client relationships, recognizing local differences and providing solutions that comply to global safety standards and cares for the environment.
General Manager's Message
With more than a decade of delivering the finest concrete and providing dependable ready mix solutions to our satisfied customers, URM continuously commits to fully exceed our clients quality and service expectations through unwavering consistency and reliability of our concrete.
We take great pride in our customer satisfaction and therefore it remains as our highest priority. Amidst rapid technological change and economic challenges, we continue to focus on providing innovative solutions to meet every customer's requirements.
I, together with the URM team, look forward to accepting new challenges and building substantial relations in the near future with the continued support of our clients and business partners.
Management Team
Our Technical Experts and Department Heads working together to deliver the finest concrete and dependable readymix solution for our clients.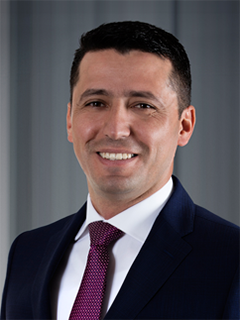 FIRAS SAIDEEN
General Manager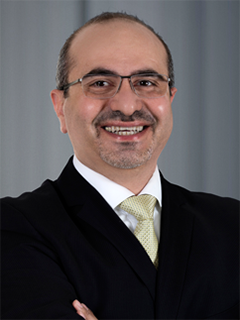 RAMZI BOURI
Finance & Adminstration Manager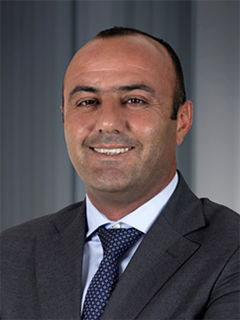 IBRAHIM NIMRY
Operation Manager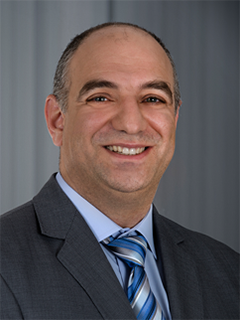 SEVAG MAGARDICHIAN
QC Manager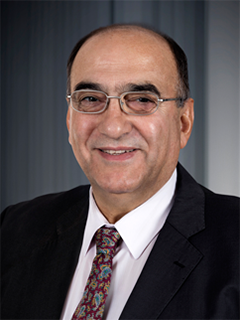 DAOUD BOU DAGHER
Sales Manager
Our People
United Readymix strategic capabilities and strong long-term client relationships are largely attributed to our competent, well experienced and specialized employees in their field of expertise. By applying these focused proficiencies, we are able to deliver only superior solutions for our clients. Through constant training and development, we safeguard our employees with new heights of continual opportunities for growth and skills development.
We combine years of pioneering employee skills and expertise that are tuned to ensure client satisfaction from production to delivery of our products and value-added services.
Our work atmosphere fosters team spirit and innovative thinking. Integrity, mutual respect and collaborative thinking are the pillars of our professional success.